Research shows that the cost of acquiring a new customer is five times higher than that of closing an existing one
There are now 4.2 billion social media users all over the globe. This figure has increased by 490 million over the past year
Research indicates that almost 73 percent of millennials prefer to receive communications from businesses through email
---
Marketing is one of the most challenging aspects a business must tackle when starting off. Many new business owners often find that their marketing strategies aren't bringing them their desired results. They frequently complain that they've put up ads, but they just don't seem to be working and aren't getting them the sales they want.
This is where a marketing strategy enters the picture. Here is a list of some of the best marketing strategies for beginners that you can follow.
1 – Know Your Target Market
A major mistake that many business owners make is thinking that everyone is their target audience. However, the truth is that a niche is where you'll have the most leverage. And to create and appeal to consumers within a niche, you need to know their priorities, pain points, and triggers.
Think of questions such as what is driving them to make a purchase decision? What are some of the unresolved problems in their life? How much are they willing to spend? When during the year, month, week, or day do they buy goods like the ones we're selling? Knowing these things will help you develop a message that resonates with your target audience.
2 – Focus More on Customer Retention than Customer Acquisition
Research shows that the cost of acquiring a new customer is five times higher than that of closing an existing one. Thus, you shouldn't stop marketing to a consumer after they've made a purchase. Many startups especially, often make the mistake of putting disproportionately more effort into acquiring new customers without properly looking after existing ones.
Look for opportunities for upselling, cross-selling, and repeat purchasing. Remember that since your existing customers have already purchased from you, they know you quite well. So, if they've had a good experience with you, they will surely do business with you again, and spread the word about your products.
3- Create A Presence on Social Media
There are now 4.2 billion social media users all over the globe. This figure has increased by 490 million over the past year, indicating a year-on-year growth of over 13 percent. Hence, having a social media presence is extremely important as your target audience is likely going to be there.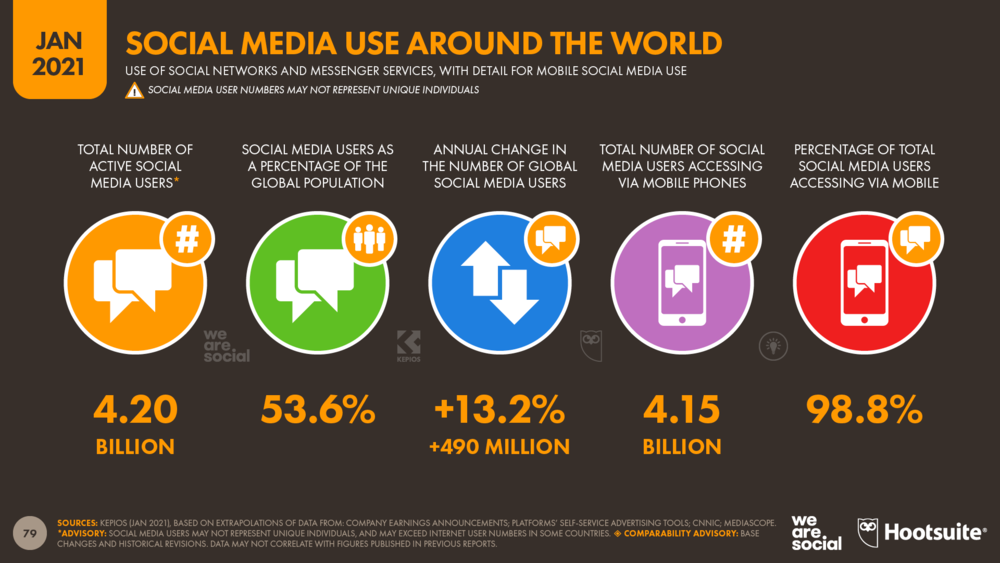 Social media can help you improve your search engine rankings, increase traffic, and engage with potential customers. It's also fast becoming a new sales channel where customers can buy products directly from social platforms like Facebook or Instagram.
4 – Invest in Email Marketing to Nurture Leads
Email marketing is an essential component of your marketing strategy. Research indicates that almost 73 percent of millennials prefer to receive communications from businesses through email. Once you have an email marketing tool in place, you can email newsletters and other promotional offers to your target audience.
5 – Create Your Own Blog
A blog is an excellent way to build an audience of people who might be interested in the products or services you offer. Plus, creating a blog is much simpler than setting up a website.
Make sure you write frequently about topics related to your business and what you offer. This will help to improve your business's online visibility and educate your prospective customers on why they can trust your brand.
Last Few Words
A combination of basic marketing strategies, such as the ones listed above will help you get the results you desire.
Note that none of these strategies will lead to an overnight increase in sales. However, if you consistently work at them, you will eventually see an increase in customers and sales.
Sign-up to our weekly newsletter to receive a host of our marketing resources for free.